VietThai company is a unit with many years of work in the field of supply of materials and construction of processing and coating the surface flooring factories in the northern region. With a technical team for many years in the profession and modern machinery. Epoxy products with diverse features, ease of construction and maintenance, customer product selection decisions Epoxy is a priority choice Vietnam. We specialize in supplying and constructing coating product line Floor:
+  Factory production: dustproof, bearing, anti-mildew, corrosion..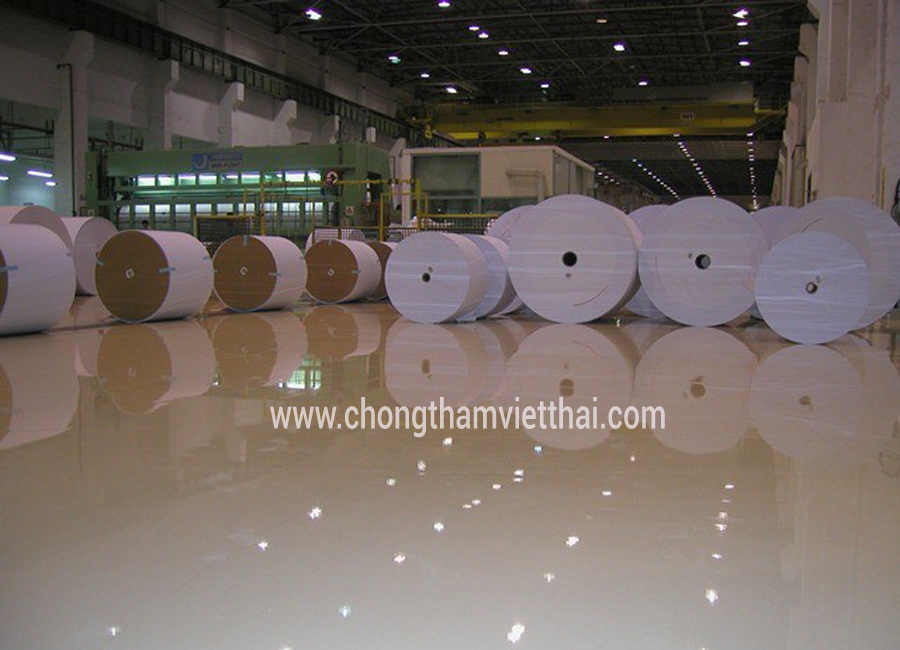 sơn epoxy sơn nền epoxy nhà xưởng
+ Hospital, pharmacy, laboratory.
+ Sports fields, gymnasiums.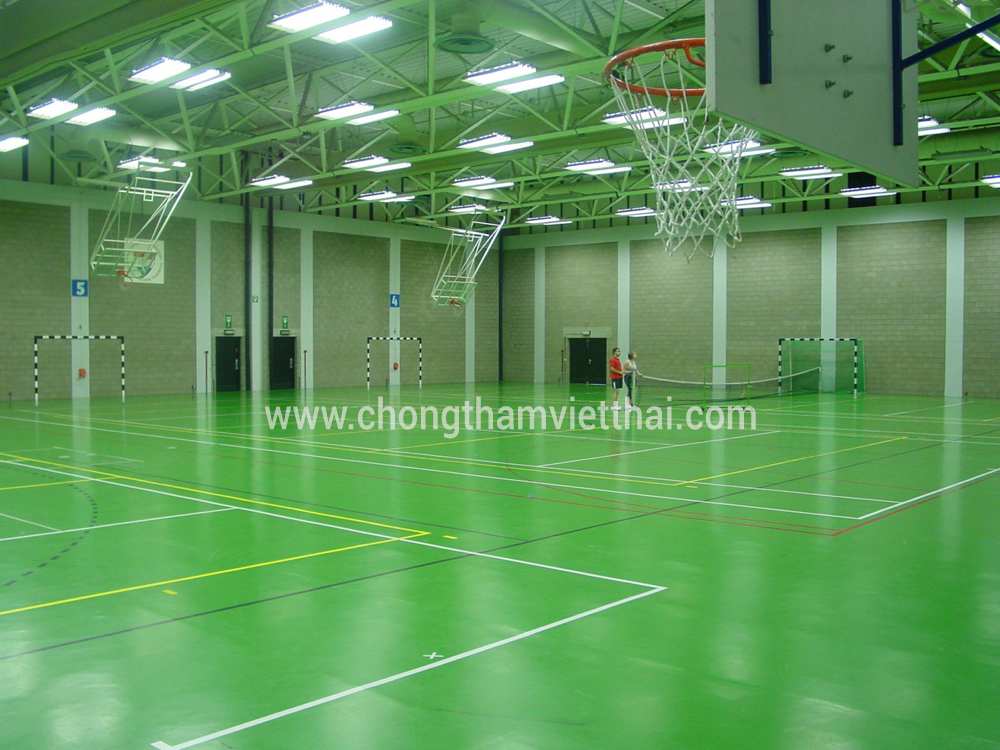 Sơn epoxy sàn thể thao thường đi kèm sơn epoxy kẻ vạch
+ Waste water tank, water.
Sơn epoxy cho bệ máy nhà xưởng
+ Waterproofing.
CONTRACTOR SELECTION CRITERIA:
Capacity:
When selecting a contractor or product, customers are always eager to find the unit are experienced, successful participation projects Epoxy floor paint. VietThai construction of major projects throughout Vietnam Nam.Voi provincial technical team consists of 4 large team continuously complementary skills, together with the service machinery for work: large floor cleaning machine, vacuum large capacity dust customers complete peace of mind when combined with Viet Thai. Large warehouse, containing many kinds of paint, constantly updating quantity, ready for the construction of urgently needed progress
2.Products: 
Over time testing the product line, we choose partners offer the prestige of domestic paint and abroad such as South Korea, Greece, Turkey .. accompanied by the the coating system suitable for each request and expense of the customer. We also provide and store the paint line, varied colors ready to provide customers with a large number in the shortest possible time. 
   3.Consulting fee
We are always careful and make appropriate construction methodology, the maximum cost savings.
  II.Procedure
We are committed to bring the best service epoxy paint, good price, fast shipping construction. 
Customers need advice, please contact: Viet Thai Trading Company. Hotline 043 78 78 487 ext 115